Healthcare Distribution Industry Vision
Diversity, equity and inclusion (DEI) is essential to ensuring the health and vitality of the communities we serve.
HDA is committed to collaborating across industry to develop and share DEI best practices to enhance our organizations — and ultimately strengthen the industry's ability to innovate and deliver healthcare products safely, efficiently and reliably.
HDA members are committed to DEI in service of an array of communities including:
Our Workforces

The people we attract and hire

Our Workplaces

The environments we create

Our Customers

The people we serve
HDA has led an assessment process to benchmark strengths and challenges, and to understand the current landscape of diversity, equity and inclusion across the healthcare distribution industry.
Leveraging employee input from HDA members gathered through focus groups, interviews, surveys and other methods, HDA has developed a vision, goals and a measurable action plan, approved by the HDA Board of Directors, to create, sustain and expand DEI initiatives across the healthcare distribution industry.
While progress has been made in this ongoing effort, there is much work to do. These actions do not serve to simply check a box, or force a singular, inflexible option on all organizations. A collective and collaborative approach that encourages accountability for all business leaders and departments will lead to greater success.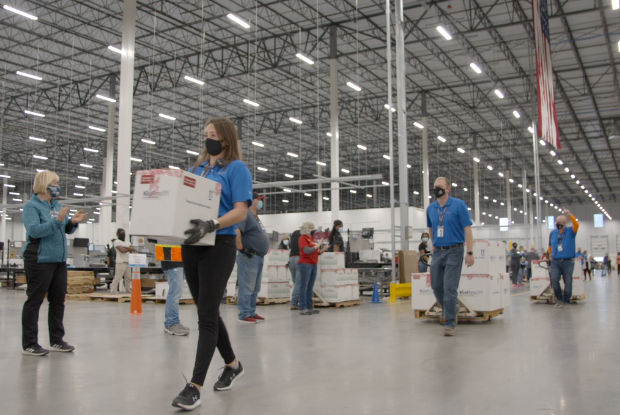 DEI activity at HDA is managed by a board-level committee chaired by Greg Drew, President, Value Drug Company, and a member-level task force.
What Does DEI Look Like in the Healthcare Distribution Industry?
✔ Attracting, hiring and retaining individuals with diverse backgrounds to enhance the industry's workforce.
✔ Developing resources and guidelines to encourage inclusive and welcoming organizational work environments.
✔ Identifying, selecting and collaborating with suppliers and business partners that reflect diversity.
✔ Collecting and sharing data to continuously refine industry DEI strategies and sustain progress.
HDA DEI Webinar: Introducing Diversity,
Equity and Inclusion
Into Your Workplace
Spotlighted Healthcare Distributor DEI Initiatives