Driving Education and Policy for the U.S. Healthcare Ecosystem
The Healthcare Distribution Alliance (HDA) is the national organization representing healthcare distributors — the vital link™ between the nation's pharmaceutical manufacturers and pharmacies, hospitals and other sites of care nationwide.
Learn About HDA
HDA Members' Impact: Not Just a Big Number, a Big Difference
A part of the healthcare ecosystem that is rarely seen — but depended on by Americans nationwide — distributors work tirelessly to deliver more than 11 million lifesaving medicines, vaccines and medical products.
$63 Billion in Savings

By streamlining the supply chain, distributors save the healthcare system up to $63 billion annually.

1,400 Manufacturers

Nearly 1,400 pharmaceutical manufacturers use distributor services to connect them with sites of care that depend on their lifesaving therapies.

330,000 Sites of Care

330,000 healthcare providers, pharmacies and other sites of care use distributor services to help streamline the supply chain and ensure millions receive critical treatments.
News & Perspectives
On the Pulse of What's New in Distribution
News

HDA's President and CEO Chester "Chip" Davis, Jr., Testifies Before House Energy and Commerce Health Subcommittee on Generic Drug Shortages

News

Kaminsky and Hatcher To Lead HDA Board of Directors; Syvinski Appointed to Executive Committee

News

HDA Appoints Kala Shankle Vice President of Regulatory Affairs
DISTRIBUTORS
An Important Mission — In Times of Calm And In Crisis

They may have many roles, but all distributors work toward a common goal - getting lifesaving therapies and medical supplies to the people who need them in times of calm and crises.
Constant Innovators

Advances in medicine lead to increasingly complex data management, safety and transportation requirements — distributors are continuously innovating to help upstream and downstream partners navigate these trends.

Information Management Specialists

As efficiency experts, distributors use advanced tools and technologies to manage their networks to ensure a safe, functioning and reliable supply chain.

Logistics Experts

Millions of pharmaceutical, medical and surgical supplies are delivered to sites of care daily

—

all managed through extensive relationships with global and domestic manufacturers.
EVENTS
Bringing Together Supply Chain Leaders To Help Them Stay on The Cutting Edge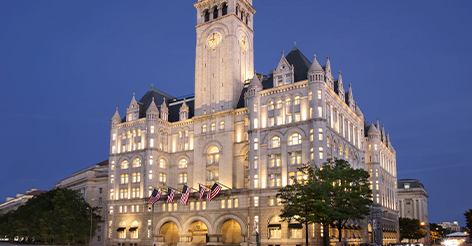 2023 HDA Research Foundation CEO Roundtable Fundraiser
November 15, 2023 | Waldorf Astoria, Washington, D.C.
The CEO Roundtable is the HDA Research Foundation's annual fundraiser and helps to support the Foundation's mission to increase supply chain efficiency and effectiveness as well as to enhance patient safety.

Learn More
Register Now
Check out our upcoming events, both in-person and virtual.
Advocacy
A Singular Voice for Safe and Efficient Distribution

We belong to an extraordinary community of committed professionals. When we use our voices as one, we have the unique opportunity to raise awareness around the vital role healthcare distribution plays in delivering care to millions of patients. Add the strength of your voice to ours. Members have exclusive access to tools and resources to help you advocate for a stronger business environment.
Not a member? Join today.
Uniting the Healthcare Supply Chain To Deliver More
An HDA membership unlocks access to high-caliber events, networking opportunities, research, member-developed education and other healthcare supply chain-focused resources to help professionals hone their skills while speaking as one voice for the distribution industry.
Join HDA
MEMBER SPOTLIGHT
Our Members Are Making a Difference
Value Drug Company's mission is, through dedication to the delivery of industry leading products and services, to allow its members to thrive in a competitive community pharmacy environment.
HDA Career Center
Find qualified candidates and explore new opportunities across the industry through HDA's new Career Center.
RESEARCH & PUBLICATIONS
Tools for Your Company

We offer a range of resources, many developed by supply chain peers, and professional development opportunities to enhance the value of the supply chain and increase industry knowledge.
Our Thought Leadership Strengthens the Voice of the Distribution Sector
HDA Research Foundation serves as the thought leader in driving research, education and discussion that enables the industry's ability to deliver efficient, safe and secure patient access to medicines and medical products.
Explore the Foundation