Leading the Industry on Federal Traceability Issues
HDA and the healthcare distribution industry have led on federal traceability issues for nearly two decades. This work culminated in the passage of the Drug Supply Chain Security Act (DSCSA) in 2013. The DSCSA has fundamentally changed the way pharmaceutical products and their associated data move in tandem through the supply chain, while increasing safety and security for patients.
Replaced a 50-state patchwork of pedigree requirements with one federal solution. (A pedigree refers to the "product ownership" information associated with a drug as it travels through the supply chain.)
Clarified and consolidated supply chain regulations, increasing overall supply chain security — and ultimately patient safety.


Strengthened distributor licensure standards across the United States.
Established new processes for identifying suspect and illegitimate products in the supply chain.


HDA's Recommended Phased Approach to DSCSA
In 2023, HDA sent a letter to FDA recommending a phased approach to implementing DSCSA serialization requirements. These recommendations were made amid uneven stakeholder readiness ahead of the deadline, with the goal of minimizing the potential for supply disruptions and interruptions to patient care. Through the phased approach, HDA recommends FDA allow for the DSCSA's final requirements to be met in phases to build capacity and stabilize these complex processes over two years.
Please view HDA's materials on the phased approach to learn more.
View HDA's Materials
After the DSCSA's final deadline of November 27, 2023, supply chain trading partners will be required to provide transaction data along with serialized product upon a change of ownership (for example, a manufacturer to distributor or a distributor to a pharmacy). Transaction data do not need to be shared once a product is administered or dispensed to a patient.


At the Nexus of DSCSA Implementation
DSCSA implementation is a perfect example of how the distribution industry's collaborative spirit and logistics expertise benefit the entire supply chain. By extension, through every milestone of DSCSA implementation, HDA has served as a convener and intermediary between regulatory and industry stakeholders; voiced the interests of its members that are leading implementation efforts for the industry; assembled supply chain stakeholders to develop collaborative, industry-driven solutions to complex challenges; and spearheaded educational offerings, including an annual Traceability Seminar and a cross-sector dispenser working group, to engage trading partners by providing compliance information and support.
Highlights of HDA's Participation

Resources
The resources below address the industry's approach on federal traceability issues and DSCSA implementation.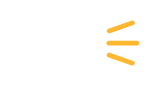 Our Advocacy Work on Behalf of Members
HDA reviews key priority issues and advocates on behalf of its pharmaceutical distributor members in areas like standards, public policies and business processes. HDA members have a powerful, unique voice and perspective and an opportunity to help educate lawmakers and inform public policy.
Explore our resources