Ensuring Safe and Affordable Healthcare for All Americans
HDA and our members support sensible policy solutions to reduce the cost of medications while maintaining the efficiency and reliability of the pharmaceutical supply chain.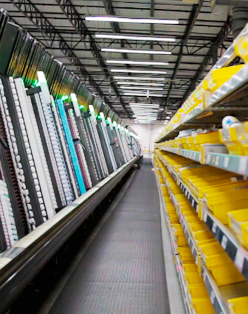 Hospitals, retail pharmacies, physician offices and other providers rely on daily deliveries of products from a healthcare distributor to keep their shelves stocked with lifesaving or life-improving medicines while carefully managing inventory expenses.
HDA distributor members are committed to working with public officials and healthcare leaders to improve access and reduce costs.
Learn more about our principles to promote access to essential medicines.
Cost Savings for the U.S. Healthcare Ecosystem
The U.S. healthcare supply chain is one of the most sophisticated and efficient distribution systems in the world. With pharmaceutical distributors providing an estimated $63 billion in cost savings to the U.S. healthcare ecosystem each year, our industry is committed to improving access to safe, affordable pharmaceutical products for patients regardless of their address. HDA members work around the clock to ship more than 11 million pharmaceutical and healthcare products (including medicines, medical supplies, durable medical equipment, etc.) to pharmacies, hospitals and other healthcare providers daily to keep them stocked, ultimately enabling the treatment of patients.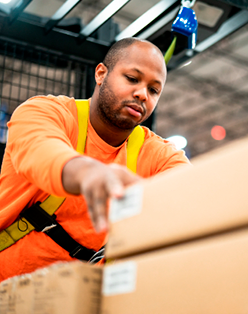 An analysis by Berkeley Research Group (BRG) shows distributors provide these essential services every day for less than one percent of the cost of brand medicines — that is what differentiates pharmaceutical distributors from other entities at the middle of the supply chain.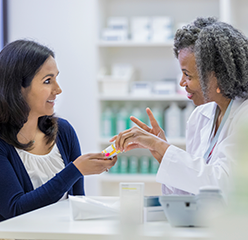 Opportunities for Equitable Healthcare Access
Distributors strive to ensure that all patients receive the medical products they need when they need them. Healthcare equity is realized when everyone can attain their full potential for health and well-being.
Five areas present an opportunity to increase healthcare equity: affordability, accessibility, partnerships, disaster preparedness and community investment.
To support affordability, distributors work to lower costs by improving system efficiency and supporting policies that reduce barriers to medical products and improve healthcare delivery.
To achieve accessibility, distributors provide resources to independent and community pharmacies.
Distributors partner with the public sector to enhance capabilities and expand access to patient services.
To improve disaster responses, distributors maintain the ability to mobilize and provide access to essential medical products.
To serve all patients, distributors engage and invest in local communities.
View HDA's materials on healthcare equity and access.
Offering Critical Services Beyond the Delivery of Medicines
Beyond delivery, healthcare distributors provide a wide array of services that enable the pharmaceutical supply chain to function efficiently and safely, delivering significant value to manufacturers, pharmacists, healthcare providers and ultimately to patients. Distributors offer critical services to their customers, including information technology that helps manage inventory and verify provider orders. HDA members also manage operational risks, such as aiding in the identification of suspect and illegitimate products and assisting with manufacturer recalls.

Resources
The resources below address the industry's approach to improving access and reducing costs of lifesaving medicines and products.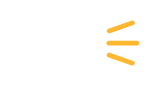 Our Advocacy Work on Behalf of Members
HDA reviews key priority issues and advocates on behalf of its pharmaceutical distributor members in areas like standards, public policies and business processes. HDA members have a powerful, unique voice and perspective and an opportunity to help educate lawmakers and inform public policy.
Explore our resources