Tough, Rigorous and Consistent Licensure Standards Protect the Health of Patients
The introduction of counterfeit or adulterated medicines into the supply chain is a serious issue that can adversely affect the safety of prescription medicines and the health of patients. HDA supports the federal Drug Supply Chain Security Act's requirement that supply chain members only do business with Authorized Trading Partners, defined as having a valid state license or FDA registration. Having strong, consistent distributor licensing is critical to ensuring the integrity of the supply chain.
Supporting a Uniform National Standard
HDA and its member companies support uniform pharmaceutical distributor licensing standards that help prevent the entry of unscrupulous or criminal elements, clearly address the roles and responsibilities of distributors in the supply chain and provide accountability for their business practices. As an industry, we are committed to a business model that supports the safety and integrity of the prescription drug products that patients ultimately depend on for their health and well-being.

Resources
The resources below address the industry's perspective on ensuring consistent licensure standards.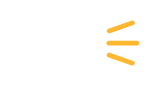 Our Advocacy Work on Behalf of Members
HDA reviews key priority issues and advocates on behalf of its pharmaceutical distributor members in areas like standards, public policies and business processes. HDA members have a powerful, unique voice and perspective and an opportunity to help educate lawmakers and inform public policy.
Explore our resources