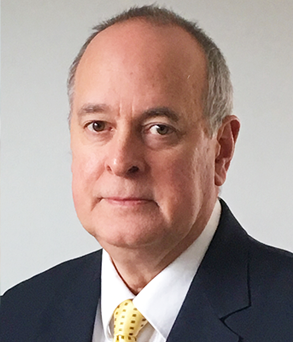 Charles H. Forsaith
Vice President, PCSC
Email: cforsaith@hda.org
Chuck Forsaith is the Vice President of the Healthcare Distribution Alliance's Pharmaceutical Cargo Security Coalition (PCSC), which offers supply chain security intelligence; access to contacts from industry, government, and vendor trade disciplines; as well as education opportunities to its membership. The Coalition, which Forsaith formed in 2006, brings together professionals from a wide variety of disciplines, to monitor the security of pharmaceutical goods in transit and storage, all over the world. The PCSC became part of HDA in 2017.
Forsaith has been involved in pharmaceutical supply chain security for more than 20 years, following a career as both a New Hampshire municipal and State Police officer. He also, directed security operations for a United States military intelligence gathering installation.
He has lectured both domestically and internationally in the disciplines of supply chain and site security for such organizations as the Department of Justice, the Federal Bureau of Investigation, the U.S. Food and Drug
Administration, the Drug Enforcement Administration, the Department of Homeland Security, the Central Intelligence Agency, United States Customs, the United States Merchant Marine Academy, the Partnership for Safe Medicines, ASIS and TAPA. He is an active member of the American Society of Industrial Security, the Transported Asset Protection Association, the Overseas Security Advisory Council and the National Association of Drug Diversion Investigators.
Forsaith has either authored articles for, or been featured in articles published in The New York Times, The Wall Street Journal, the UK's London Times, Germany's Frankfurter Allgemeine Zeitung, the Financial Times, Business Week, American Shipper, Security Info Watch, Life Science Reader, Security Technology Executive, Cargo Security International and Homeland Security Today.