Become a Key Player in an Essential System
International distributors play an essential role in a global economy, ensuring that all of the world's populations have affordable and efficient access to essential pharmaceuticals, vaccines and medical therapies.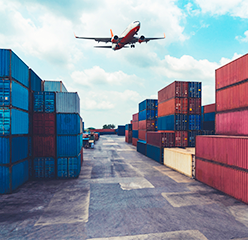 Who Are Our International Distributor Members?
HDA international member companies include individual or business entities engaged in the distribution of healthcare products in a geographical territory other than the United States, Canada, Mexico or their respective possessions; or Central America, South America or the adjacent islands. They must maintain and own adequate inventories consisting primarily of drug and health-related items purchased directly from manufacturers.
Benefits Our International Distributor Members Enjoy
Advocacy resources, including comprehensive U.S. state and federal monitoring to provide early notice on the critical legislative and regulatory issues affecting your business; informative tools to help you participate in the political process; and educational materials and staff assistance to help ensure that your business is compliant with current legislative requirements




Eligibility to participate and network one on one with manufacturer executives and other trading partners at HDA's members-only Business and Leadership Conference




Access to participate on a variety HDA committees, task forces and working groups with peers and trading partners;




Listing in and access to HDA online membership directory.






Discounted rates on HDA publications and educational seminars and conferences

Access to electronic mailings such as the HDA Weekly Digest to keep you informed of new programs, industry issues and trends and other government activities

Complimentary copies of key HDA guidelines, documents and reports addressing such issues as product returns and recalls, bar coding, EDI and more
HDA International Distributor Members 
Join HDA With an International Distributor Membership
Dues for international members are US$1,100. A one-time, non-refundable $250 application fee must accompany the completed forms. We accept all major credit cards or checks payable to HDA. You will be billed for annual membership dues once your application has been approved, pro-rated as applicable. Thereafter, dues are payable each year by January 31.
The completed application, with payment, should be returned to HDA through email at Dues@hda.org, through fax at (202) 831-0969, or by mail: HDA, Attn: Accounts Receivable, 1275 Pennsylvania Avenue NW, Suite 600 Washington, DC 20004.
For more information, contact Lisa Kanfer, Vice President, Membership and Development.