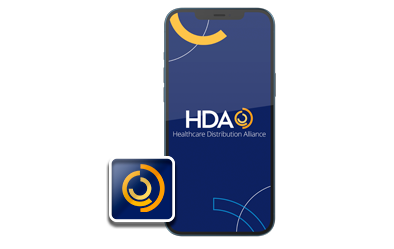 HDA's mobile app is an essential event resource. After installing the app, select the meeting you are attending from the "Events" menu and log in using the password you normally use to log into HDA's website to gain instant access to information on the go. Event features include an attendee list, daily schedule, hotel floor plan and more. Additionally, access basic information about HDA, including staff contacts and a link to @HDAconnect on Twitter.
Need help resetting your HDA password? Contact Lisa Gallagher.
iPhone and iPad App
From your device:
The link will open the App Store application and pull up the application for downloading.
From your computer:
You must have iTunes installed on the computer from which you are accessing this link. iTunes will open and allow you to download the application to the computer, then install it on your iPhone or iPad when it is next synced with the computer.
Android App
From your device:
The link will open the Google Play site and ask if you want to complete action by using browser or Play Store - select "Play Store," then "Install."
From your computer:
The link will open a page in Google Play (you will be asked to log in). Click "Install" and select the device to which you would like the application sent. The next time that device is connected to the Internet, the software will be downloaded and installed on the device.