Less Than a Year From the DSCSA Deadline, Experts Discuss the Road to Compliance
December 14, 2022
The Drug Supply Chain Security Act (DSCSA) has entered its final year of implementation. For the past nine years, HDA has brought together supply chain partners, represented distributors' insights and expertise with FDA and other regulators, and led educational initiatives aimed at informing and preparing supply chain stakeholders for 2023.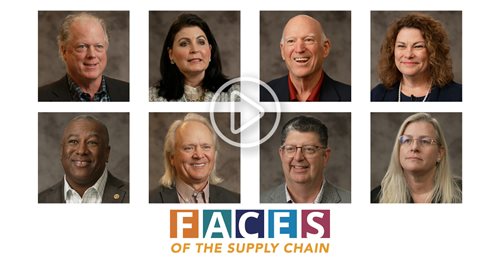 At the October
Traceability Seminar
in Washington, D.C., HDA spoke with several industry experts, who were asked to share insights from across the DSCSA's legislative and implementation process as part of our
Faces of the Supply Chain
series.
Key highlights from these conversations are captured below.

The Impact of DSCSA
The DSCSA was
enacted
in 2013 to establish a uniform, interoperable framework for tracing pharmaceutical products throughout the supply chain. This law preempted a 50-state patchwork of pedigree laws with one federal solution; clarified and consolidated supply chain regulations; strengthened distributor licensure standards across the U.S.; and established new processes for identifying suspect and illegitimate products in the healthcare supply chain.
Elizabeth Gallenagh, General Counsel and SVP of Supply Chain Integrity at HDA, talked about the
goal
of the DSCSA, which is intended to keep bad actors and bad product out of the supply chain and detect if any enter the system.
As Tracy Nasarenko, Senior Director of Community Engagement, GS1 US,
explained
, the act was designed to achieve this goal by requiring an interoperable, standardized way for trading partners to verify products moving through the supply chain. This will result in a controlled, closed system, as Julie Malone, Regulatory Affair Manager, Value Drug Company,
underscored
, leading to an even safer supply chain.
After November 27, 2023, as
stated
by Roderic Toney, Director, Trade and Distribution, Mirati Therapeutics, American consumers can be even more comfortable taking their medicines because of the safety and security enhanced by the law. Bill McGrath, Associate Director of Trade Relations, Ferring Pharmaceuticals,
echoed
these sentiments, saying that DSCSA will help consumers feel confident about the supply chain and medicines they are taking.

The Implementation Process
When asked to describe the DSCSA implementation process in
one word
, sentiments shared spanned "expertise," "safety," and "complexity" — even "chaotic." Nasarenko emphasized the unprecedented cross-industry collaboration that has taken place throughout the past nine years. Having led on this issue for two decades, HDA took the lead in many respects for industry preparedness; J Mark Bover, Vice President of Operations, Value Drug Company, expressed his appreciation for
HDA's efforts
to get the right parties to speak to each other and help FDA through critical guidance.
Brad Pine, Vice President, Brand Pharma and Regulatory, Smith Drug Company
underscored
the immense collaboration between industry and with government to plan for 2023 interoperability. Ronald Bone, Principal Consultant, Ronald N. Bone Consulting LLC,
remarked
on how this collaborative environment has grown stronger by trading partners coming to a better understanding of each other. Toney similarly
reflected
on the teamwork experienced during the DSCSA implementation process.

The Final Year and Beyond
As HDA's Gallenagh
explained
, because of the sizable undertaking involved for DSCSA compliance, the law was designed with a phased-in approach. While the industry has seen unanticipated issues arise throughout the process, that, as Nasarenko
discussed
, may have been alleviated by starting preparations sooner, the end is in sight. With the final year upon us, Nasarenko's sentiments about "earlier is better" could prove to be helpful advice for supply chain partners. Companies who have not yet begun testing connectivity will want to do so as soon as possible.
With the DSCSA implementation process culminating in 2023, it is impressive to reflect on all the progress made thus far. However, recent HDA
assessments
have shown there is still work to do to achieve full compliance — and all supply chain partners must do their part to achieve the goals DSCSA set to accomplish. During this last milestone and beyond, HDA will continue to serve as an advocate for the uniformity, safety and security that DSCSA will ultimately bring to the U.S. healthcare supply chain.
For more unique perspectives from HDA member company employees about a range of distribution industry topics, check out the full
Faces of the Supply Chain
series.