Member Spotlight: Henry Schein Celebrates 90 Years Delivering Healthcare Solutions
December 05, 2022
In the height of the Great Depression, Henry and Esther Schein borrowed money to open a corner drugstore in Queens, New York, built on the core values of treating everyone with respect, hard work and "doing good." This foundation of a strong corporate culture has enabled the company's evolution into a FORTUNE 500 healthcare solutions provider with a million customers globally and more than 22,000 Team Schein Members.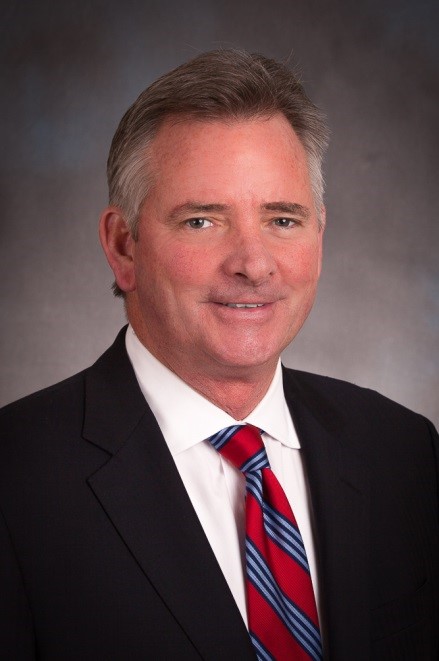 In honor of their 90th anniversary, Henry Schein is celebrating their organization's
transformation
throughout the decades and embracing the opportunities ahead. To learn more about how the company has grown, and what the future holds, HDA recently spoke to Brad Connett, Chief Executive Officer, North America Distribution Group.
HDA: Henry Schein is celebrating 90 years as an organization — congratulations! What are the achievements you are most proud of when celebrating the past, and, when the company talks about "embracing the future," what is the vision for where the organization is headed?
Connett
: Since Henry Schein's inception, our company has become the largest provider of healthcare products and services to office-based dental and medical practitioners.
Over the past 90 years
, we have consistently reinvented the organization to meet customer needs, take advantage of new technologies and tap into burgeoning markets. Henry Schein became the first organization within the industry to fully automate the distribution cycle in 1984, and in 1990 we began to expand into international markets including the United Kingdom, Netherlands and Spain.
We went public in 1995, with a listing on the Nasdaq exchange, marking another major milestone for the company. While Henry Schein is now a FORTUNE 500 company, we continue to evolve and remain committed to the values-based culture that Henry and Esther Schein infused in the business nine decades ago.
What makes the company special is our employees — known as Team Schein Members (TSMs). Throughout the COVID-19 response, our TSMs worked together to help distribute pallets of personal protective equipment (PPE) and protect front-line workers. Our organization has been a valued partner to government organizations by collaborating on ways to address public health crises, and in response to the pandemic, we partnered to support storage and distribution efforts of essential medical supplies.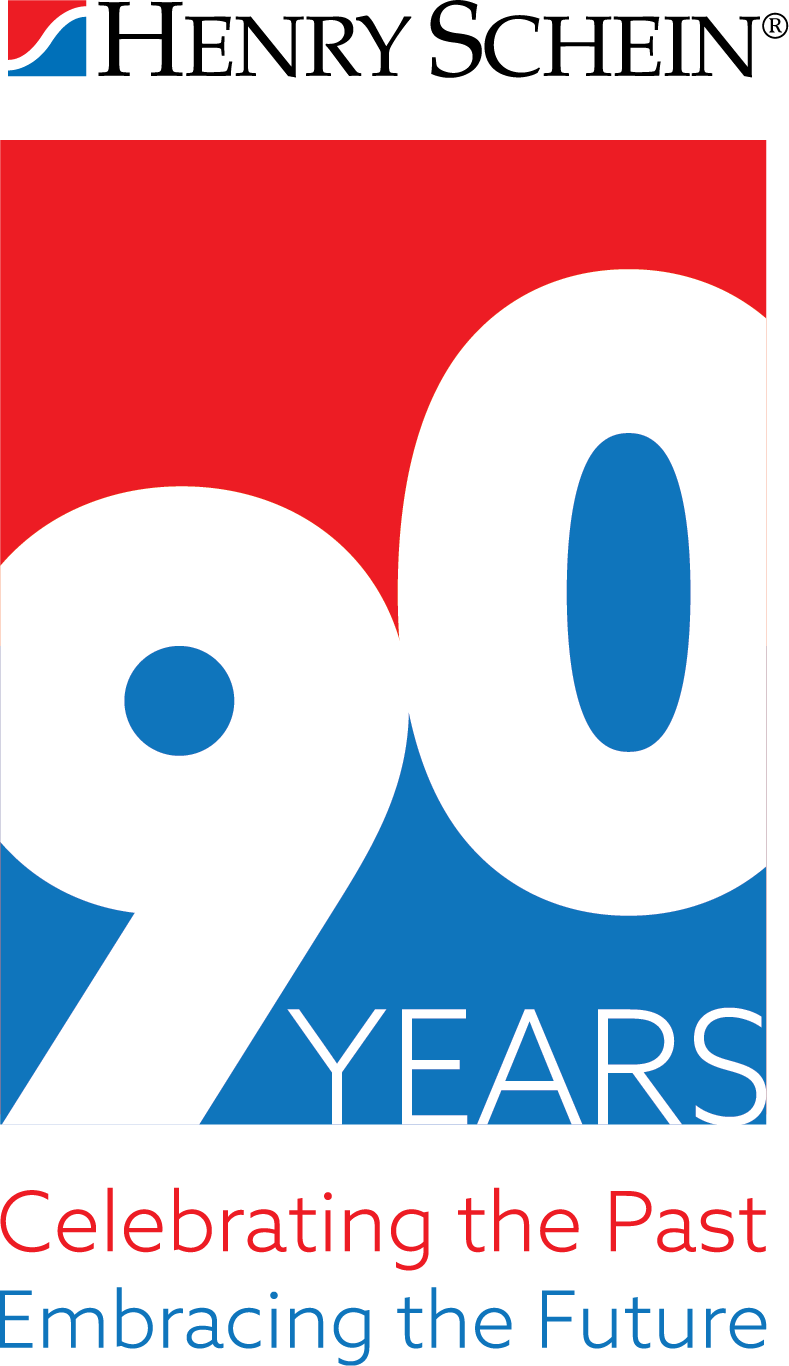 To help celebrate our 90th anniversary, we recently
joined
the Nasdaq team to
ring the bell
to open trading. As we reflect on our past successes, we look forward to the opportunities to continue helping transform the global healthcare landscape, and we are confident our greatest years are yet to come.
HDA: Henry Schein has built a diverse culture that prides itself on "doing well by doing good"; in recent years, your company has focused on corporate Environmental Social Governance principles and giving back to communities in which the company operates. Why is this important for Henry Schein? What causes or initiatives are you focusing on at this time?
Connett
: Henry and Esther Schein founded their company with the belief that a sense of purpose and commitment to a set of values would be a key driver of success. Our core philosophy over the past nine decades is rooted in a
purpose-driven mission
of "doing good" for our stakeholders is inextricably linked to "doing well" in business.
Our commitment to creating shared value for society is achieved through the work of Henry Schein Cares, the Henry Schein Cares Foundation and our Mosaic of Success, our stakeholder model that engages all constituents — customers, suppliers, shareholders, TSMs and society at large.
Through the work of Henry Schein Cares and the Henry Schein Cares Foundation, we are committed to advancing our five key pillars:
Henry Schein and our TSMs have also made numerous commitments to charitable organizations supporting a range of communities. For the past 20 years, we have proudly been the lead sponsor in the American Dental Association's Give Kids A Smile program that delivers preventative oral care and education to underserved communities. This past year, we
supported
the Carry the Load Memorial May campaign, which honors the sacrifices made by the U.S. military, veterans, first responders and their families.
HDA: Henry Schein has made continued commitments to environmental sustainability initiatives. Why is this important for the company, when often many organizations struggle to balance what's good for the planet with what is good for their business?
Connett
: At Henry Schein, we believe that in order to promote patient health, we must invest in the health of our planet. We are working to reduce our environmental impact and promote responsible business practices in our own operations and supply chain, in collaboration with our suppliers, partners and customers. We focus principally on
four environmental areas
:
Mitigating our impact on climate and addressing climate risks and opportunity for our business;
Smart and efficient use of electricity, fuel, water and raw materials;
Striving for circularity in our operations and continually reducing waste, recycling and reusing materials; and,
Driving action and innovation in the supply chain together with partners and suppliers.
This past April, we launched a campaign,
"What Makes This Box Special?"
to celebrate Earth Day and highlight our environmental sustainability efforts.
Looking ahead, we are committed to climate action and transparency by continuously strengthening our approach to measuring, monitoring and reporting on our carbon emissions and other environmental impacts.
HDA: What has led to Henry Schein's continued success as a leading provider of healthcare solutions while creating a strong culture that values its people?
Connett
: Henry Schein's culture is built on the belief that every person is as important as the next. At every step of the way, we invest in the
personal and professional development
of our team members by providing formal and informal learning opportunities to enhance their knowledge, skills and abilities.
These talent-planning efforts are an integral part of our intention to foster a strong leadership pipeline across the organization and are key to enabling the engagement, development and retention of employees.
HDA: Henry Schein has continued to state and show commitment to promoting DEI in the industries of healthcare distribution and dentistry, as well as among Team Schein. Why is this important to Henry Schein? What are your plans for continuing to promote DEI in these areas?
Connett
: We want to promote a corporate environment where diversity and inclusion thrive. We believe that starts with assigning clear definitions around diversity and inclusion to crystallize how vital they are to our overall success.
At Henry Schein, our message to employees is that diversity is about "you being you"; each Team Schein Member's unique background, perspective and experiences help ignite creativity and foster strategic solutions. Inclusion at Henry Schein means valuing team members for who they are, which is paramount to unleashing the power of diversity. Inclusion ensures that each member of the team feels a sense of belonging and is empowered to share insights and ideas.
This year, we were honored to be
recognized
by the Human Rights Campaign Foundation with a score of 100 on the 2022 Corporate Equality Index for our commitment to LGBTQ+ workplace equality. Our commitment to workplace equality is best demonstrated by our employee resource group,
PRIDE & ALLIES
, which aims to enhance, foster and preserve an inclusive environment where LGBTQ+ employees are empowered to be their authentic selves.
HDA: What do you wish more people (especially outside of industry in the general public) knew about the healthcare distribution industry?
Connett
: The pandemic and global supply chain disruption has led to greater recognition about the value of distribution. It also created a new level of awareness among people outside of the industry about the critical role the healthcare distribution industry plays in contributing to patient care. While we are thought of as a back-office function, we are in fact standing side by side with patients because it is our products — sourced from thousands of manufacturers around the world, quality vetted, delivered accurately and on time — that enable healthcare organizations and clinical providers to deliver exceptional care to patients daily. Our unique role as distributors brings capabilities, technology and talent to manage and mitigate supply chain risks.
HDA: Anything else you would like to highlight or share?
Connett
: This year, we began implementation of our 2022-2024 BOLD+1 Strategic Plan, which addresses how the company stays ahead of the fundamental shifts affecting our customers. A primary goal of our new strategic plan is for customers to rely on Henry Schein for an exceptional experience, driven by a digital transformation across our company and among our customers for the ultimate benefit of patients.
In support of this goal, we created a new Global Customer Experience Organization that is focused on driving an exceptional customer experience across all of the company's sales channels as well as our global brand marketing strategy. We established a new Global eCommerce Transformation Organization that will focus on accelerating the adoption of digital commerce technologies across Henry Schein, driving the transformation of our business strategy and operations and enabling the rapid growth of digital sales revenue for the organization. And, we formed a Digital Revenue Team responsible for engaging customers online to drive digital transactions while also securing a significant pipeline of sourced leads and new prospects to be delivered to the company's sales organization. With a strategic plan built on customer centricity, we are excited to advance the execution, which will further enhance the delivery of exceptional customer experiences to healthcare professionals.
To learn more about Henry Schein's evolution, visit their
website
.